F1 MERCENARY wrote:
Black_Flag_11 wrote:
I have to say I'm not at all taken by Hamilton's new helmet, much prefer his white one from before.

Just a very ugly overall colour scheme IMO. It'll be interesting to see how it looks in the car though, might look better surrounded by silver.
If you followed his instagram there were a lot of quality designs that were better/nicer than this one, but this one is solid. Not my favorite, but not bad
Completely sold on the new helmet compared to last year now. Not a fan of the red/yellow mix in the studio shots and I hate the blue and green stripes but in the car it looks awesome.
Looks like it's changed quite a bit though, much more yellow for instance on the top which was white in the studio image. Anyway looks cool in the car, hope he's keeping it like that.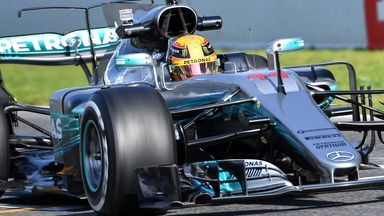 Source: Sky Sports testing text updates