Exediron wrote:
F1 MERCENARY wrote:
As for Ferrari's shade of red being the same year after year… YES, most definitely. The actual color is Scarlet Red and it is most often called Ferrari Red, and the genuine stuff is not cheap! My dad was driving my brother's car to work and some rich guy smashed him in the right rear quarter panel but luckily the guy's brother owned a body shop that specialized in repairing and refinishing Supercars and he had the stuff on hand and offered to re-paint my brother's car (which was already red) in Ferrari Scarlet Red. The little pint was several hundred dollars!
I've seen almost every Ferrari F1 car at a local Ferrari store here and they've all been the exact same color as my brother's old car, but depending on lighting and light intensity it can seem a bit more crimson or red-orange. It's such a rich tone of red that it will seem to register differently like that and photography is all over the place because different cameras and different lenses interpret colors and detail differently, not to mention that every photographer prefers different settings.
According to
this Wikipedia article
(not the gospel, I know, but I do think they're right in this case)
Ferrari red was different from 1996-2007 in an effort to compensate for television screens
, but since 2007 they have gone back to the traditional Rosso Corsa for every season.
As for the cost of the paint, that's the Ferrari name you're paying for right there - I don't think there's actually anything special about it!
I've heard that before but I've seen every single Ferrari F1 car from 1998-2006 in the flesh and they all look exactly the same. The only thing I can think of is that they repaint them? But all these cars have little battle scars on them like the screw hole in the last image below under the front suspension that lead me to believe this is the car as it was run on track.
Here's Michael's F2001 and this car is without a doubt Rosso Corsa, I have pics with all of them somewhere but for the life of me I have no idea where they are.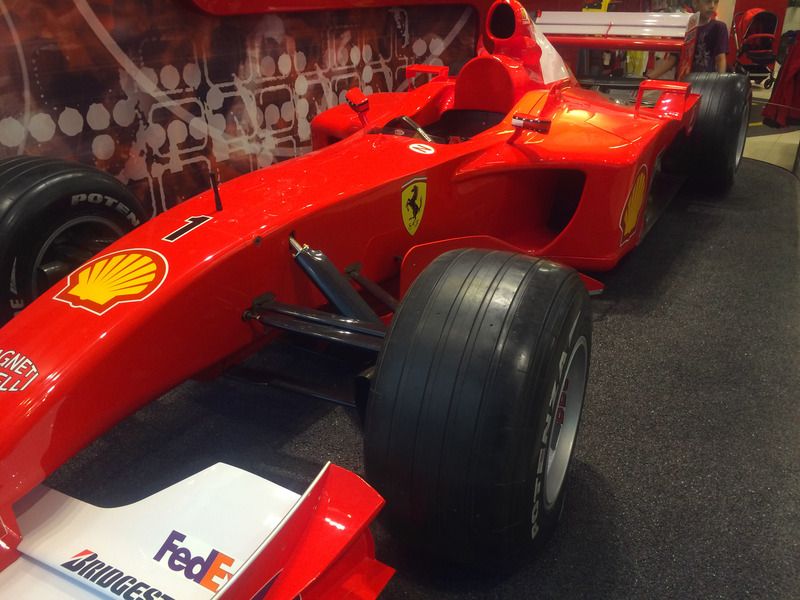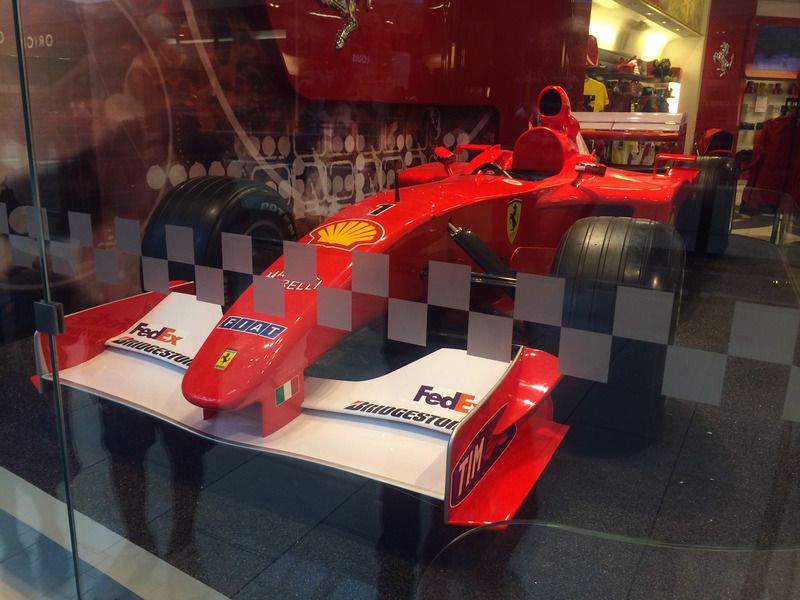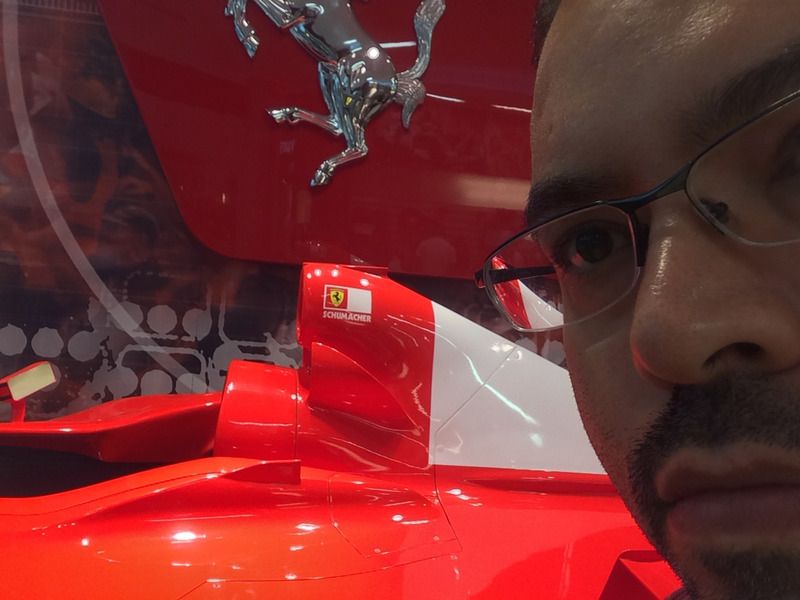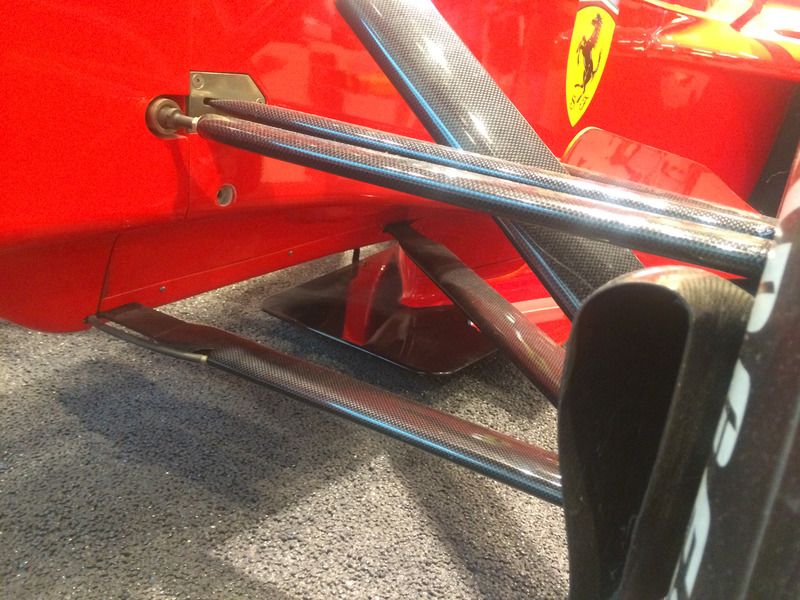 As for the paint itself being nothing special… You couldn't be more correct. The guy painted my brother's car to a showroom finish (inside and out) and the clearcoat he used was PPG and that portion of it held up perfectly fine but the paint underneath began to haze over within 2 years, turning pink over time. We took it to another body shop to ask their opinion and the owner said yup, that's Ferrari's red paint for you. LOL He said the other Ferrari colors held up really well but that for some reason that opaque red was different.
Apparently it's meant to be sprayed ultra-thin lightly clear coated, then then buffed mildly and not exposed to Sunlight/UV constantly or it will deteriorate. And living in the blistering South Florida heat, coupled with the extreme humidity, Ferrari red had no shot at surviving very long. Of course this was 1990-ish so I'd expect this not to be the case any longer.