Over the past couple of months we have implemented a few additional features to posts in the forum, and improved a few others, and we thought it would be a good idea to give a run down on how to use them. In this post I will attempt to explain how to use most of them, if anything is unclear, you can click "quote" on this post to see the BB code that I used.
Treat this thread as a guide, and if you have any questions or suggestions on how to improve, or potential new tags feel free to add them as a reply. Note, we will only add new posts if we think there will be a strong demand for them, and if we can be sure that there is no potential for the tag to be used to insert malicious code. That's why the Facebook one is limited to only posting video posts at the moment.
Obviously, there are the standard mark up controls, such as
bold
,
italic
,
underline
,
strike-through
for decorating text.
There is also the
color style tag
if you want to make your text look all pretty, and you can
change the size so it is bigger
or smaller
and
Even combine

multiple

tags if you so wish...
That's fairly standard stuff.
I'm also assuming people know how to add images: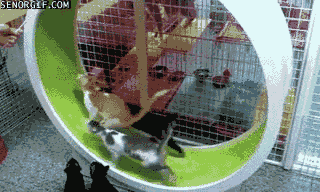 from giphy
Or link to stuff either by pasting a url:
https://en.wikipedia.org/wiki/F1_hybrid
Or putting it between URL tags (kind of redundant)
https://en.wikipedia.org/wiki/Pointless
Or using the URL= tag to
give it a nice pretty name
.
You can also create lists using the List tag, using the * tag for each bullet.
That's it for the standard phpBB tags, but here at PF1 Forum we like to give you more options where possible, so here are a few additional things for you.
The spoiler tag
We have improved the spoiler tag, so it is easier to use and looks more in keeping with the forum style as seen below:
You can also post spoilers with titles using the spoiler= tag:
This will spoil Star Wars for you (click to show)
The clicktoshow tag
This is basically another spoiler tag, but for when you only need to censor one word or a sentence. It works by redacting the text, but it can become visible if the user clicks on it (you can click to recensor it) like so:
The text either side is perfectly readable but you
you can't read this, unless you click on it
and so is this, but you need to click on the black rectangle to read what's hidden.
We did have a discussion about whether or not to implement it because it could be used irresponsibly. For example:
I can't believe that Lewis
Hamilton
won the race!
However, there are often times where using the full spoiler tag is a little clunky and we believe that having options is always good. If in doubt,
err on the side of caution and use the spoiler tag
You can also combine these tags for:
The Highlighter Tag
Sometimes, when quoting, you want to highlight a specific part of someone's post, to indicate what you are responding to. Typically, people chop down a post, or use bold tags, or put in a different colour. But no more!
Introducing the new highlighter tag for drawing attention to something like you drew a new bright highlighter pen over it!!
You can implement it using either the highlighter tag, or, for those in a hurry, just put an h tag:
Code:
[highlighter]This would be highlighted[/highlighter]
[h]This would be highlighted too, but using 20 less keyboard presses![/h]
The Social Media Tags
Finally, adding YouTube Videos, Facebook Videos, Instagram Posts and Tweets to your posts.
youtube
With YouTube you need to use the video id number
for the url below:
https://www.youtube.com/watch?v=HrWNFUX_G7o
it's the part after the v=
HrWNFUX_G7o
place that between your youtube and /youtube tags to produce the following:
fbvid
To add Facebook Videos, use the fbvid tag. Much in the same way
for the url
https://www.facebook.com/BadParentingMo ... 550922606/
take everything after the facebook.com/ so:
BadParentingMoments/videos/10154586550922606/
tweets
Tweets work much the same way, just grab the tweet number and put it in some tweet tags, so from the tweet url:
https://twitter.com/F1/status/941291789650223104
take the number and put it between tweet and /tweet: