A quarter of a century ago, almost to the minute as I started to type this, yet that night is still as clear in my mind as if it happened yesterday.
My immediate reaction after the accident was "Oh no", being mindful he'd scored no points in the first 2 races in 94. Obviously it was a big one, but hey, Piquet had a eerily similar one a few years earlier & he was ok so this should be the same. This feeling was re-enforced when Senna's head moved slightly to the right once the car had came to rest.
Then nothing.
I remember thinking he's probably on the radio & he'll jump out soon, but he didn't, & as the seconds ticked by with no visible signs of movement in the car, I kind of came to comprehend the gravity of the situation.
So the medical teams arrived & did what they do, got him in the chopper to take him to Bologna, and the race continued. I watched the rest of the race with a feeling i'd never felt before or since. I was just plain empty. Devoid of any passion for wanting to watch the race but still watching in the hope a report would come in announcing favourable news about his condition. Of course, that news didn't arrive. I can recall Murray Walkers very unenthusiastic call of the race. In fact I'm pretty sure he said at one point words to the effect of he just wished the race would be over. Listening to the call & seeing the drivers subdued & visibly upset manner on the podium, I sort of came to the realisation the this wasn't going to end well.
Our local host of the telecast at the time were Darryl Eastlake & 1980 WC Alan Jones. I remember the final words Eastlake spoke prior to signing off for the race. He said " And as you go to bed tonight, say a prayer for Ayrton Senna". In Australia we received delayed telecasts of some races back then but the hosts were live in studio bringing us the delayed coverage. Because of this, & Jones' close ties to the Williams team, both Eastlake & Jones already new the full extent of the accident but couldn't say anything as I think at that point no official announcement had been made yet. But they knew & by then I was pretty sure I did to.
Of course by the time dawn broke in Australia, Senna's death had been official announced.
I'm not ashamed to say I cried & cried hard that morning. Senna was everything I wanted to be. As a child who loved watching motor racing but was never fortunate enough to be able to do it, he was living my dream the way I wanted to live it. Fearless, fast & passionate. He was one of the main reasons I came to love F1. He was my favourite driver, still is.
My eyes well up even today when I see footage of him & his drives. For me he was & still remains to this day, even with his much discussed faults, absolutely without peer, above all others in the time iv'e watched the sport.
I do miss him, terribly, but I also feel very privileged to say I watched the career of possibly the greatest racing driver who's ever lived.
We should also bear in mind another driver lost his life that weekend. Sadly overshadowed by Senna's passing just 24hrs later, we should also take pause to remember Roland Ratzenberger.
A quarter of a century. My God how fast time travels.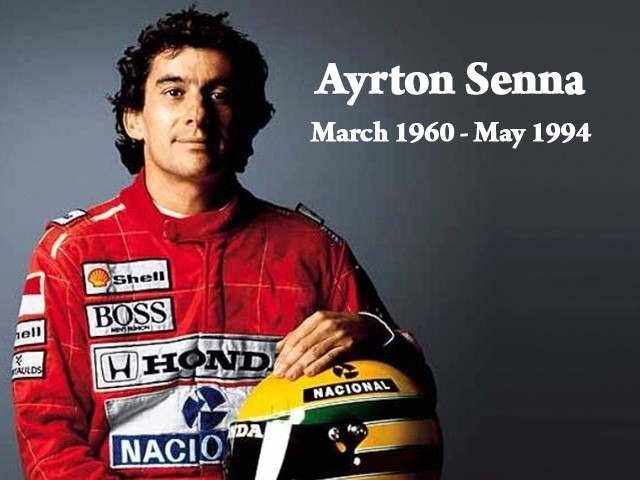 https://wedstrijd.tips/wp-content/uploads/2017/10/senna.jpg
_________________
Races since last non RB, Merc, Ferrari winner (After Brazil- 19) - 138 & counting.( Last win, Lotus, 17/3/13)
Non RB, Merc, Ferrari podiums won in Hybrid era - 360 trophies available, 26 won
2017 WCC CPTTC - Jalopy Racing (Herb & Me)