chrcoluk wrote:
So next year we back to the lottery service for wins?
It was never a lottery system. The current tire situation is one where a much higher level of strategy and complication has been forced on all the teams and drivers. At the beginning of the season all the teams were faced with technical issues, and they learned and developed new equipment and procedures. The method of regulating brake temperature to control tire temperatures is one good example. McLaren tried adjustable brakes ducts first on their rear brakes, and once it proved effective, applied the same solution to the front brakes. All the other teams followed suit and built their own solutions, where at Austin they were able to control tire temperatures with greater control and accuracy.
Everyone saw the countless remarks by drivers and teams that they had great difficulty in getting a set of tires working at the beginning of the season. At Austin that was no longer an issue or a talking point. Not because of some lottery, but because solutions were developed.
For some fans it appeared confusing and random. But if you peel back the layer of simple superficiality, what was really happening was that as the weeks went by, teams developed solutions to problems. That dire shortage of testing time didn't allow teams to solve their problems before the season began, and we saw the problem-solving process in front of us, instead of hidden away in testing sessions far from the public gaze. The entire season was a war of development, the cars were changed and altered every race, to solve the problems.
When things don't go as planned, it's not because someone threw dice and decided on random results, it was a matter of a problem that had to be solved. When Vettel's alternator failed, the team didn't throw their hands in the air and say "oh my, we've had such bad luck", but instead studied the problem and applied a solution. In the picture below there is a long duct snaking from on top of the radiator to below the exhaust pipes. That duct showed up soon after the alternator failure to duct cool air to the famous alternator.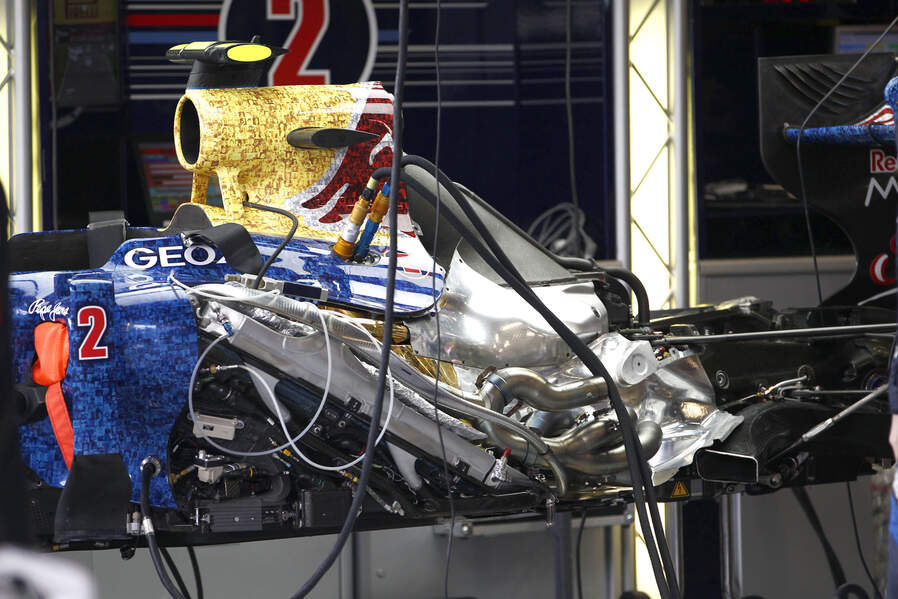 Formula One isn't supposed to be easy, it is supposed to be very difficult and complicated. It is an incredibly complex puzzle that requires making thousands of decisions and compromises to maximize results. Do we build a car with lots of power and top end , or one with lesser power, less top end, but superior in the corners?
And it was exactly the same with the tires, not everyone got it right or made the correct decisions at the beginning of the season. So we saw massive successes, and massive fails as everyone learned from their mistakes.
But it was never a lottery.