Round 3: Sakhir, Bahrain
The Bahrain GP saw pole sitter Bottas lead away from the start but was unable to pull away as he lead a train of 5 cars behind, Vettel, Hamilton, Verstappen and Ricciardo. Unable to pass Bottas, Vettel pitted for the undercut as did Verstappen a lap later, however Verstappen crashed out soon after his stop with brake failure, this brought out the SC forcing the rest of the field to pit also. Hamilton lost a place to Ricciardo in the pits after stacking behind Bottas but also received a 5 second penalty for delaying Ricciardo as they went into the pits. At the restart Vettel soon pulled away from Bottas whilst Hamilton was quickly by Ricciardo who had tyre warm up issues. With Bottas struggling for pace team orders were issued for Hamilton to pass him and try and catch Vettel, however the order remained the same till the chequered flag.
In third place, with a score of 186, and receiving the

"Battling Bottas Trophy"
mcdo
In second place, with a score of 187, and receiving the

"Charging Hamilton Trophy"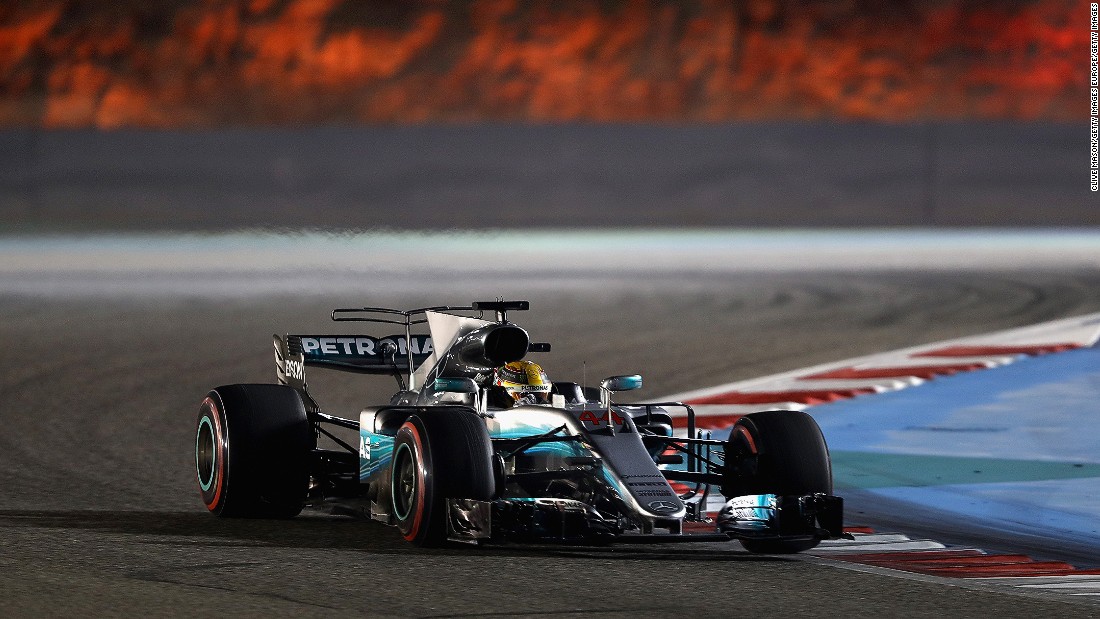 TypingChicane, tim3003

In first place, with a score of 191, and receiving the

"Victorious Vettel Trophy"
Michael_f1
PF1 PICK 10 CHAMPIONSHIP 2017 - ROUND 3 - BAHRAIN
1.

Michael_f1

191

2. TypingChicane 187
2. tim3003 187
3.

mcdo

186
5. Laz_T800 179
6. Migen 176
7. Covalent 173
8. Remmirath 172
8. P-F1 Mod 172
8. Jenson's Understeer 172
11. pokerman 169
11. specdecible 169
11. TheDamus 169
14. Exideron 168
15. Colesy917 165
15. Lotus49 162
15. Blackhander 162
15. Mayhem 162
15. F1_Ernie 162
20. Icemanjee1 158
20. purchville 158
22. Fountoukos13 156
23. theferret 154
24. p12ato 152
25. paul85 151
26. Bentrovato 150
27. robins13 149
28. Tufty 148
29. Black_Flag_11 147
29. Pisco Sour 147
29. UnlikeUday 147
32. MistaVega23 145
33. OnAGivenDay 144
34. SteveW 142
34. Warheart01 142
36. Marck 140
37. Schumacher forever#1 135
38. Whoff78 133
39. Herb 131
39. cm97 131
39. mash 131
42. jzusy 129
43. IXIAN 118
*I did my best with the captions
*Edit for revised podium