Round 12: Spa Francochamps, Belgium
The start saw the first 6 cars pull away in grid order Hamilton from Vettel, Bottas, Raikkonen, Verstappen and Ricciardo. The two leaders pulling a gap to the rest with the only change of position coming when Verstappen had to retire quite early in the race with an engine problem, then Raikkonen had to pit for a 10 second pit stop for ignoring double yellow flags for Verstappen's stricken car.
Another important incident came over half way through the race when we had a coming together with teammates Perez and Ocon leaving both cars damaged and shreds of tyre left around the circuit which needed a safety car. All the cars piited for new tyres and at the restart Bottas lost places to both Ricciardo and Raikkonen.
At the front Hamilton managed to hold off Vettel for the win and Ricciardo came home in third place.
In third place with 156 points and receiving the

"Reliant Ricciardo Trophy"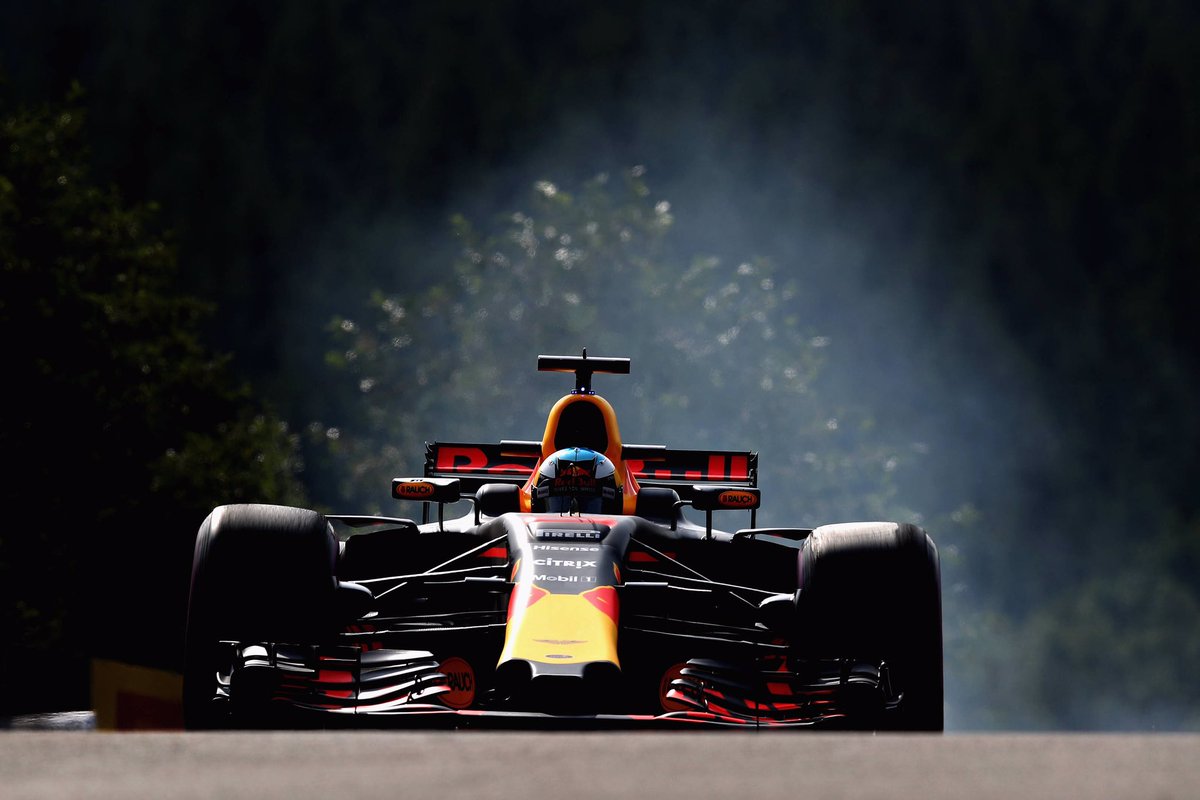 Jenson's Understeer

In second place with 157 points and receiving the

"Tigering Vettel Trophy"
Laz_T800

In first place with 167 points and receiving the

"Fighting HamiltonTrophy"
Michael_f1
PF1 PICK 10 CHAMPIONSHIP 2017 - ROUND 12 - SPA
1.

Michael_f1

167

2. Laz_T800 157
3. Jenson's Understeer 156
4. TheDamus 155
4. UnlikeUday 155
6. Migen 150
6. TypingChicane 150
6. Herb 150
9. F1_Ernie 147
9. pokerman 147
11. Icemanjee1 144
11. SteveW 144
13.
mcdo
141
13. cm97 141
15. Exediron 140
16. Black_Flag_11 138
16. Marck 138
16. tim3003 138
19. paul85 137
19. theferret 137
21. Warheart01 136
22. Bentrovato 135
23. robins13 134
23. jzusy 134
25. Pisco Sour 132
26. Mayhem 131
27. Remmirath 130
28. Blackhander 147 (FP2 Penalty -18) 129
29. purchville 128
29. Lotus49 128
29. MistaVega23 128
32. Colesy917 127
32. OnAGivenDay 127
34. Covalent 123
35. Fountoukos13 134 (FP2 Penalty -18) 116
36. specdecible 123 (FP2 Penalty -18) 105