Round 4: Sochi, Russia
The race saw Bottas pass both Ferrari's at the start and that was were the race was won and lost despite a late charge from Vettel who at the end had to settle for second with Raikkonen third. The other major incident was a crash between Grosjean and Palmer on the opening lap which brought out the safety car and Ricciardo having to retire early from the race with a rear brake failure.
In third place with a score of 152 and winning the

"Relentless Raikkonen Trophy"
purchville

In second place with a score of 154 and receiving the

"Valiant Vettel Trophy"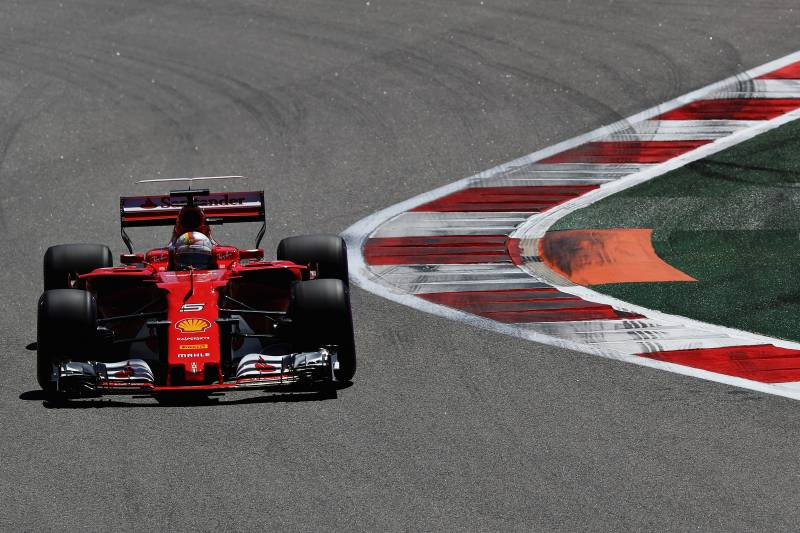 Mayhem

In first with a score of 155 and receiving the

"Rocket Bottas Trophy"
UnlikeUday
PF1 PICK 10 CHAMPIONSHIP 2017 - ROUND 4 - SOCHI
1.

UnlikeUday

155

2. Mayhem 154
3. purchville 152
4. Blackhander 151
4. P-F1 Mod 151
6. Michael_f1 149
7. Remmirath 148
8.
mcdo
146
9. Colesy917 144
10. F1_Ernie 143
10. Warheart01 143
10. robins13 143
13. Jenson's Understeer 142
13. Fountoukos13 142
15. SteveW 141
16. pokerman 140
16. paul85 140
16. Marck 155 (FP1 Penalty -15) 140
19. tim3003 139
19. OnAGivenDay 139
21. cm97 138
22. Covalent 137
22. Icemanjee1 137
22. Bentrovato 137
25. MistaVega23 133
26. Exediron 132
26. Black_Flag_11 132
28. Tufty 149 (FP2 Penalty -18) 131
28. specdecible 131
30. Migen 130
31. Herb 129
32. Laz_T800 127
33. TheDamus 123
34. jzusy 121
35. Pisco Sour 119
35. mash 119
37. Lotus49 118
37. theferret 118
37. TypingChicane 118
37. Whoff78 136 (FP2 Penalty -18) 118
41. IXIAN 130 (FP2 Penalty -18) 112
42. p12ato 105