Round 2: Sakhir, Bahrain
The start of the race saw pole man Vettel take the lead but fellow front row starter Raikkonen got past by Bottas into second place. Much further back on the grid Hamilton and Verstappen had a coming together when Verstappen ran Hamilton wide coming out of a corner which punctured Verstappen's left rear tyre and would lead to him retiring.
Further up the field Ricciardo pulled off the track with an engine failure which necessitated a VSC, not a good start for Red Bull with both cars retiring in the opening laps.
Hamilton made his way from 9th on the grid up to 4th and then took the lead when the 3 leaders all pitted one after the other, however it wasn't long before Vettel had caught and passed Hamilton using his fresher tyres and then Hamilton himself pitted. Both the Mercedes cars pitted for the harder medium tyres so they would not need to pit again to try and gain track position on Ferrari when they pitted for the second time .
Raikkonen pitted again but the left rear was stuck on the car and then mistakenly Raikkonen was given a green light to leave the pits with the mechanic still working on the car, the mechanic was badly injured having had his leg broken and Raikkonen's car was retired having immediately stopped near his garage.
This lead to Ferrari changing Vettel's strategy and leaving him out on the soft tyres to the end of the race, this was a risky strategy and indeed Vettel started to lose grip badly with 10 laps to go which enabled Bottas to close within DRS range with 2 laps to go but he was unable to pass, Hamilton finished third and in a superb 4th place was Gasly in the STR Honda.
In third place with 101 points and receiving the

"Happy Hamilton Trophy"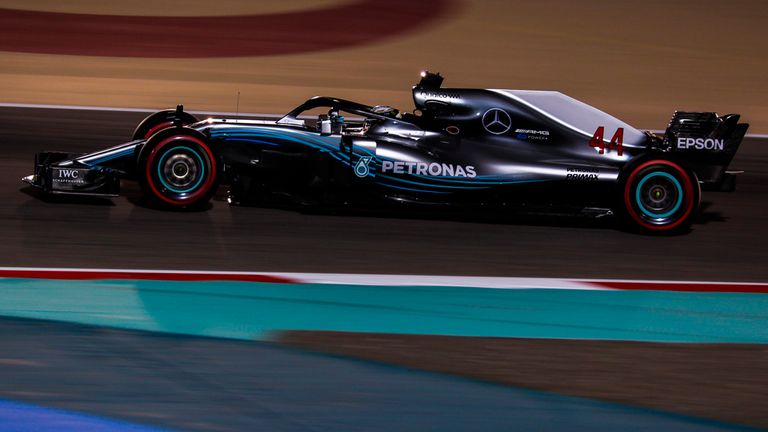 Flash2k11

In second place with 108 points and receiving the

"Battling Bottas Trophy"
Herb

In first place with 113 points and receiving the

"Victorious Vettel Trophy"
tim3003
PF1 PICK 10 CHAMPIONSHIP 2018 - ROUND 2 - BAHRAIN
1.
tim3003
113
2. Herb 108
3. Flash2k11 100
4. MistaVega23 98
5. Pisco Sour 96
6. pokerman 95
6. Invade 95
8. P-F1 Mod 94
9. Bentrovato 93
10. robins13 91
10. Marck 91
12. Tufty 90
12. whitewolfartic 90
14. Icemanjee1 89
14. Laz_T800 89
16. Migen 88
17. Jenson's Understeer 87
17. KCGP28 87
19. specdecible 85
20. cm97 84
20. UnlikeUday 84
20. TypingChicane 84
23. F1_Ernie 81
23. Covalent 81
23. SteveW 81
26. Colesy917 98 (FP2 Penalty -18) 80
26. Lotus49 80
28. Blackhander 79
28. purchville 79
30. Warheart01 78
31. Black_Flag_11 77
31. JN23 77
31. Kleefton 77
34.
paul85
94 (FP2 Penalty -18) 76
35. OnAGivenDay 75
35. Mayhem 75
37. jzusy 73
38. sandman1347 70
38. Exediron 88 (FP2 Penalty -18) 70
40. TheDamus 94 (FP3 Penalty -25) 69
41. Remmirath 63
41. IXIAN 88 (FP3 Penalty -25) 63
43. Mod_Titanium 61