Round 4: Baku, Azerbaijan
The race saw pole man Vettel lead away from Hamilton and Bottas but further back mayhem ensued with several cars being damaged in separate incidents, the most notable being Ocon not giving Raikkonen enough room as he was being passed and ending up in the barrier and out of the race, Raikkonen himself had to pit for a new nose cone. Another collision was between Alonso and Sirotkin when they were 3 abreast with Hulkenberg who cut across the two of them squeezing Sirotkin into Alonso, Sirotkin retired immediately with left front suspension damage whilst Alonso limped back to the pits with both right hand tyres punctured and then rejoined the race, other cars were damaged as well, all this brought out the safety car.
The SC restart saw Vettel pull a gap to Hamilton who seemingly pulled as gap to Bottas, Hamilton was chasing Vettel hard and in doing so he locked up badly which needed a tyre change onto the hardest tyre, after a few laps Vettel did likewise onto the harder tyre, this left Bottas in the lead. Bottas stayed out being able to keep pace on his older but softer tyres, the idea it seemed to pit much later in the race onto the softest tyre from were he would be able to chase down Hamilton and then Vettel.
However another safety car was called after teammates Verstappen and Ricciardo crashed into one another, these two had been racing hard against one another throughout the race and it wasn't the first time they had made contact.
The SC enabled Bottas to pit for fresh tyres and keep his lead, as the cars were being lead through the pitlane to avoid debris on the track both Hamilton and Vettel both also pitted for the softest tyres. At the restart the leaders were almost 3 abreast going into the first corner, Vettel made a dive for the inside locked up and ran wide leaving Bottas in front from Hamilton and Raikkonen followed by Vettel.
Going down the straight Bottas ran over some debris that punctured his tyre and put him out of the race whilst Vettel was struggling on his damaged tyres from his lock up which enabled Perez to pass him for third place, the race finished with Hamilton winning from Raikkonen then Perez.
In third place with 91 points and receiving the

"Podium Perez Trophy"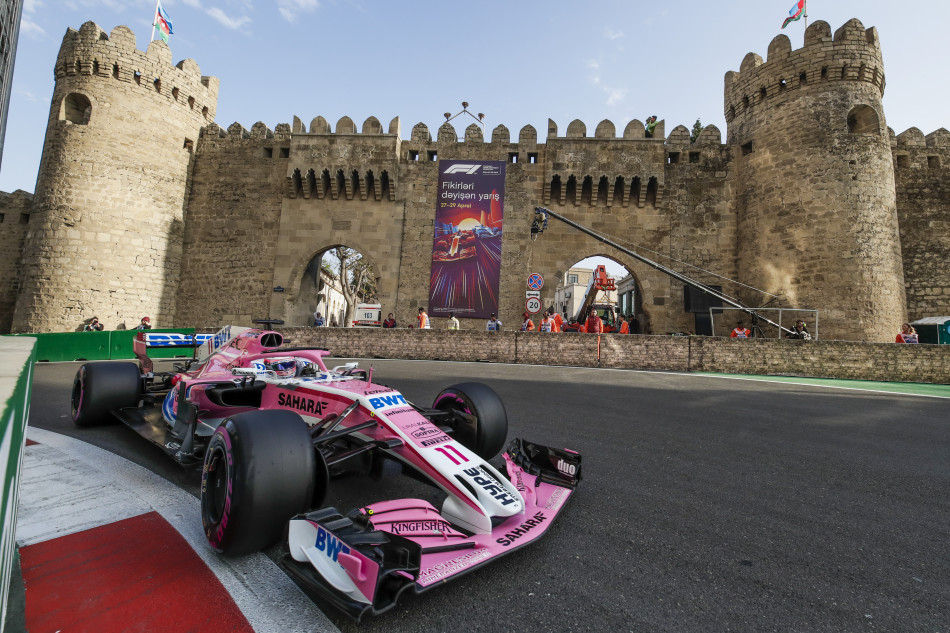 Tufty

In second place with 98 points and receiving the

"Relieved Raikkonen Trophy"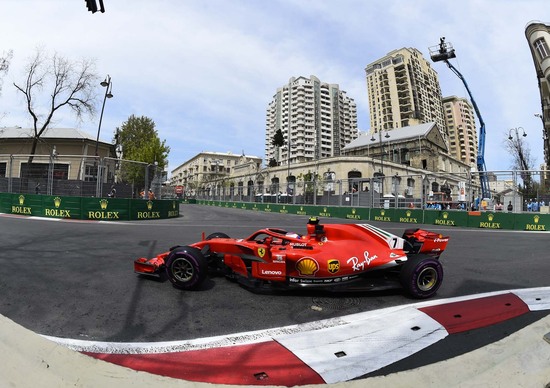 Pisco Sour

In first place with 101 points and receiving the

"Surprised Hamilton Trophy"
P-F1 Mod
PF1 PICK 10 CHAMPIONSHIP 2018 - ROUND 4 - BAKU
1.
P-F1 Mod
101
2. Pisco Sour 98
3. Tufty 91
4. Kleefton 88
5. Bentrovato 87
6. SteveW 86
7. Dom1511 85
8. tim3003 81
8. Covalent 81
10. Remmirath 80
10. Mod Titanium 80
10. UnlikeUday 80
13.
Herb
79
13. Black_Flag_11 79
15. F1_Ernie 78
15. robins13 78
17. Blackhander 77
18. Jenson's Understeer 75
18. purchville 75
18. TheDamus 75
21. Invade 74
21. jzusy 74
23. TypingChicane 73
24. OnAGivenDay 72
25. Migen 71
26. Marck 70
27. Flash2k11 68
27. MistaVega23 68
27. Mayhem 68
27. specdecible 68
31. pokerman 67
31. cm97 67
33. KCGP 64
33. Icemanjee1 64
35. paul85 62
36. Lotus49 60
37. whitewolfartic 54
38. Warheart01 53
38. IXIAN 53
40. JN23 52
41. Laz_T800 42
42. Exediron 55 (FP2 Penalty -18) 37