Round 3: Shanghai, China
The start of the race saw fellow front row starter Hamilton take the lead from pole man Bottas followed by Leclerc, Vettel, Verstappen and Gasly.
The two Mercedes drivers were slowly pulling away from the two Ferrari drivers and Verstappen who himself was slowly losing ground to the two Ferrari drivers and Gasly was falling even further behind.
With Vettel looking to being held up by teammate Leclerc a team order was instructed by Ferrari for Leclerc to let Vettel go past thus moving Vettel up to third place, but Vettel was hardly any quicker than Leclerc and the two Mercedes drivers continued to pull slowly further ahead.
Verstappen pitted first to try and undercut the Ferrari drivers thus forcing Vettel to pit but this left Leclerc unable to protect his position from Verstappen so Ferrari decided to prolong his first stint so he would be able to finish the race strongly on fresher tyres.
The pitted cars were now lapping 3 seconds faster than the Mercedes drivers which forced both drivers to pit for fresh tyres, Bottas stopped first because he was the most vulnerable driver but this enabled Bottas to decrease Hamilton's lead from 4 seconds down to just 1 second which Hamilton felt the need to comment on although he was soon able to increase the gap again, all drivers had pitted onto the medium tyres.
With the track being quite high on tyre degradation all the drivers pitted once more onto medium tyres, at this stage the positions were quite static, the main interest was how strong Leclerc was going to finish on his fresher tyres with him pitting much later both times, but he simply wasn't able to close the gap to Verstappen fast enough perhaps also hampered by a gear box problem? He just couldn't compensate for the amount of time lost running longer in the first stint on older and subsequently much slower tyres.
So the race finished with Hamilton winning from Bottas, Vettel, Verstappen, Leclerc and Gasly, Gasly was able to pit for fresh tyres without losing position which enabled him to get an extra point for fastest lap which Vettel had previously held, best of the rest in 7th place was Ricciardo.
In third place with 133 points and receiving the

"Gifted Vettel Trophy"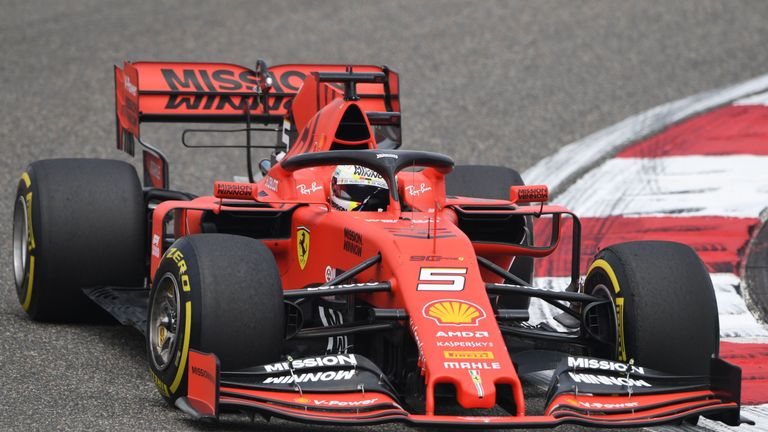 Invade

In second place with 138 points and receiving the

"Combative Bottas Trophy"
Exediron

In first place with 139 points and receiving the

"Happy Hamilton Trophy"
robins13
PF1 PICK 10 CHAMPIONSHIP 2019 - ROUND 3 - CHINA
1.
robins13
139
2. Exediron 138
3. Invade 133
4. OnAGivenDay 130
4. P-F1 Mod 130
6. Jenson's Understeer 129
6. Dom1511 129
8. donr 128
9. cm97 126
10. whitewolfartic 125
11. Mod_Titanium 124
11. SteveW 124
13. purchville 123
14. paul85 122
14. RustyRockets44 137 (FP1 Penalty -15) 122
14. Pisco Sour 122
17. coulthards chin 121
18. Flash2k11 120
19. K.F. 117
19. Mayhem 117
21. JN23 116
22. UnlikeUday 113
22. Icemanjee1 113
22. Bentrovato 113
25. Remmirath 112
26. Saio7 111
27. pokerman 109
28. Lotus49 106
29. jzusy 105
29. Herb 105
31. Laz_T800 104
32. F1_Ernie 103
33.
McPrancingBull
102
34. toda11blue 99
35. Kowen1208 97
36. Covalent 114 (FP2 Penalty -18) 96
37. IXIAN 94