Round 8: Paul Ricard, France
The start of the race saw pole man Hamilton lead away from fellow front row starter Bottas followed by Leclerc, Verstappen, Sainz, Norris and Vettel.
Vettel slowly made his way up to 5th place and the positions very much stayed the same after the pitstops, Hamilton had built a 12 second lead over Bottas, then 7 seconds back was Leclerc from Verstappen another 5 seconds back and Vettel a further 9 seconds back, Sainz in 6th place had fallen a long way behind the front five.
At the front Hamilton and Bottas had been trading fastest laps but the Mercedes team told the drivers it was pointless trying to get a point for the fastest lap as Vettel planned to stop for fresh tyres near the end of the race.
With 3 laps to go a bollard had rolled into the track which brought out the VSC, this didn't last that many seconds but on the restart it caused Bottas to lose temperature in his tyres which allowed Leclerc to swiftly close the gap, at this point Vettel pitted for fresh soft tyres to go for fastest lap which he managed to get but only just by 0.02s from Hamilton who himself tried for fastest lap on the last lap on his old hard tyres.
Hamilton took the win from Bottas who had to fend off Leclerc on the last lap who was less than a second behind, then came Leclerc from Verstappen and Vettel with Sainz finishing best of the rest in 6th place.
However the main action was further down in the fight for 7th place with Ricciardo closing on Norris' ailing car having a hydraulic problem, Ricciardo managed to get passed but in doing so had run off the tracked and upon returning forced Norris to lose further positions to Raikkonen and Hulkenberg, for this Ricciardo got a 5 second penalty.
However Ricciardo wasn't finished there, in the kerfuffle Raikkonen also passed Ricciardo but Ricciardo promptly repassed him by once again going off the track for which he got another 5 second penalty, the left Raikkonen finishing 7th from Hulkenberg, Norris and Gasly, Ricciardo finished 11th and out of the points.
In third place with 154 points and receiving the

"Lively Leclerc Trophy"
Mod Titanium, coulthard's chin

In second place with 156 points and receiving the

"Steady Bottas Trophy"
K.F., Lotus49, jzusy

In first place with 160 points and receiving the

"Hallmark Hamilton Trophy"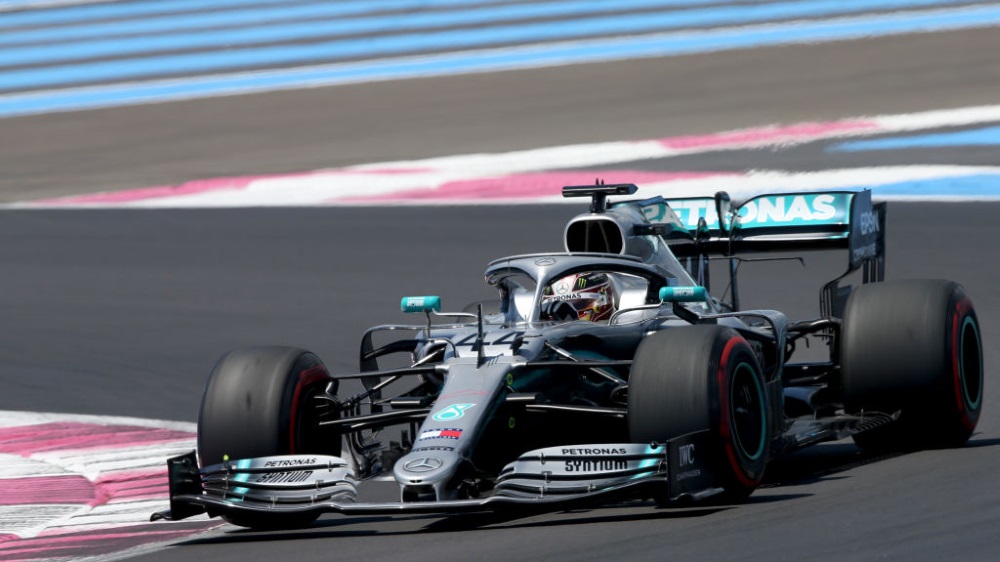 robins13, donr
PF1 PICK 10 CHAMPIONSHIP 2019 - ROUND 8 - FRANCE
1.
robins13
160
1.
donr
160
2. K.F. 156
2. Lotus49 156
2. jzusy 156
3. Mod Titanium 154
3. coulthards chin 169 (FP1 Penalty -15) 154
8. Exediron 153
8. Remmirath 153
10. Dom1511 152
11. Flash2k11 150
12. paul85 148
12. Covalent 148
14. P-F1 Mod 147
15. Mayhem 144
15. JN23 144
17. pokerman 143
17. Saio7 143
19. UnlikeUday 142
20. SteveW 141
21. F1_Ernie 139
22. Jenson's Understeer 138
23. McPrancingBull 136
24. Laz_T800 134
25. Icemanjee1 133
26. purchville 132
27.
cm97
131
28. toda11blue 126
28. Pisco Sour 126
30. Herb 125
31. OnAGivenDay 119
32. Bentrovato 110
33. RustyRockets44 109
34. IXIAN 115 (FP2 Penalty -18) 97