Round 5: Barcelona, Spain
The start saw front row starter Vettel take the lead from pole sitter Hamilton, but behind saw a collision between Bottas, Raikkonen and Verstappen as the drivers tried to go 3 abreast into the chicane, this lead to Raikkonen and Verstappen retiring with accident damage.
Vettel extended his lead after the first pitstop after Hamilton opted for the slower Medium tyres, however Hamilton opted to pit for the soft tyres under the VSC brought out after Vandoorne ended up with a damaged car stranded in the gravel trap after contact with Massa.
Vettel pitted a lap later but the this was under green gaining Hamilton 8 seconds and he nearly passed Vettel as he came out of the pits but was forced off the track so had to stay behind. However Vettel was now on the slower medium tyres and he was unable to stop Hamilton from passing him on the pit straight with the help of DRS.
Hamilton was able to make the soft tyres last to the end of the race to win from Vettel whilst Bottas retired from a comfortable third place with a blown engine leaving Ricciardo to take the final podium position.
In third place with 99 points and receiving the

"Cheering Ricciardo Trophy"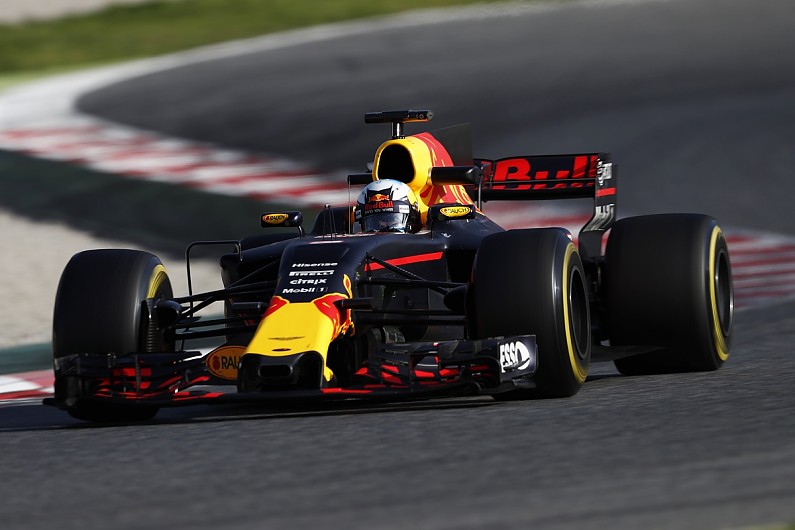 Jenson's Understeer

In second place with 100 points and receiving the

"Fighting Vettel Trophy"
Mayhem

In first place with 101 points and receiving the

"Charging Hamilton Trophy"
Warheart01
PF1 PICK 10 CHAMPIONSHIP 2017 - ROUND 5 - BARCELONA
1.

Warheart01

101

2. Mayhem 100
3. Jenson's Understeer 99
4. Marck 98
5. Covalent 97
6. Migen 96
7. Exediron 95
8. Icemanjee1 92
8. OnAGivenDay 92
8. p12ato 92
11. Blackhander 90
11. Pisco Sour 90
13. cm97 89
14. Fountoukos13 87
14. Lotus49 87
14. Bentrovato 87
14. F1_Ernie 87
18. Michael_f1 83
18. Remmirath 83
18. Black_Flag_11 83
18. paul85 83
18. TheDamus 83
18. Colesy917 83
24. P-F1 Mod 82
24. TypingChicane 82
24. UnlikeUday 82
27.
mcdo
81
27. purchville 81
27. tim3003 81
27. MistaVega23 81
31. Laz_T800 80
32. pokerman 78
32. specdecible 78
32. mash 78
35. jzusy 77
36. robins13 76
37. theferret 71
38. SteveW 68
38. Herb 68