F1 Livery Histories wrote:
Some interesting shapes on this car, that's for sure. I wonder if the funny shape of the side pods has something to do aerodynamically with the halo?
The different sidepod was done last year by Ferrari. The radiator intake was moved back and up to clear a path for the air to be driven into the cooling inlet, avoid the turbulence from the front suspension arms, and also free up a significant space beneath with which to guide the airflow around the sidepods.
https://cdn-8.motorsport.com/images/mgl/Y9oyn8X0/s8/f1-british-gp-2017-sebastian-vettel-ferrari-sf70h-cockpit-shield.jpg
So for the radiator inlets Williams have adopted a new aero philosophy. The differences are very obvious when you compare it with the 2017 car.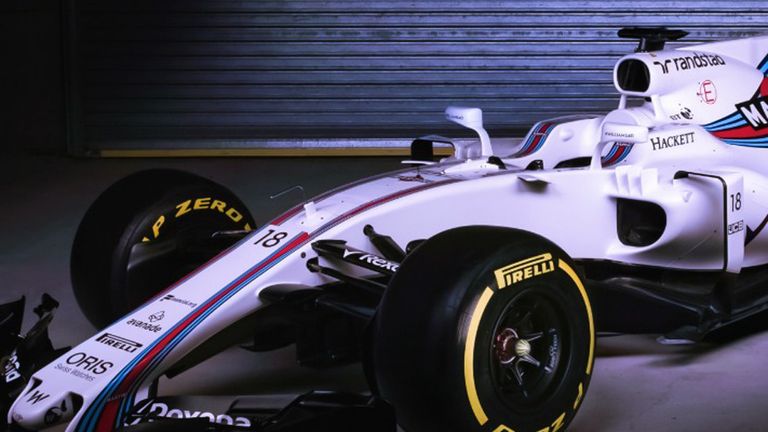 http://e2.365dm.com/17/02/16-9/20/skysports-williams-f1-fw40_3897527.jpg?20170225094035
https://cdn-8.motorsport.com/images/mgl/Y97BXqL0/s8/f1-williams-fw41-launch-2018-williams-fw41.jpg
The problem is that this is a very complicated part of the car. Whatever happens at the radiator inlets affects everything behind it, the rear wing and diffuser. The real fly in the ointment is the safety requirement to have side impact protection installed to the side of the driver.
http://i.imgur.com/CPziCzS.jpg
Although very necessary, that side impact structure gives engineers nightmares because they must locate it properly, yet it should not have a negative effect on the car's aero.
Even for the 2016 championship car, the Mercedes AMG F1 W07, engineers had to compromise.
https://cdn-2.motorsport.com/images/mgl/2jbvG5z2/s8/f1-spanish-gp-2016-mercedes-amg-f1-team-w07-side-pods.jpg
If you can make the inlets smaller, you get less drag. Less drag delivers more speed. In the 2018 Williams you can clearly see the side impact structure not hidden, and actually being used to guide the air, and all the guide vanes to direct the turbulent air from the suspension down and away from the radiator inlets.
So I will ask it first, will we see this new aero philosophy on other cars?